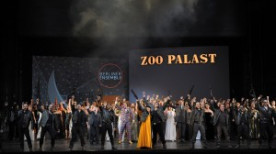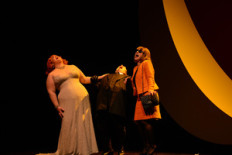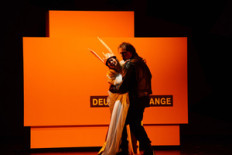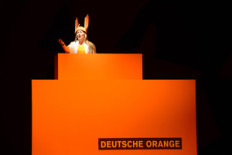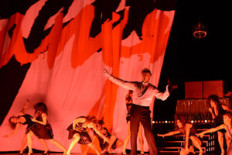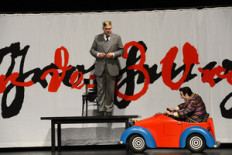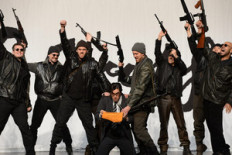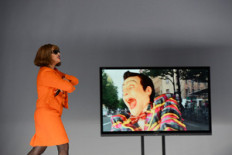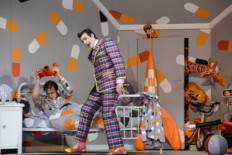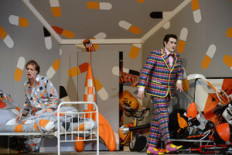 14.10.2017, 19:30
Deutsche Oper Berlin
Family performance
The Love for Three Oranges
Opera in a prologue and four acts
Libretto by Sergey Prokofiev based on a tale by Carlo Gozzi
First performed on 30th December, 1921 in Chicago
Premiered at the Deutsche Oper Berlin on 9. December, 2012
2 hrs 30 mins / 1 interval
13 years and over / Family Performance: In the 2017/2018 season we are again offering discounts for families: tickets to family performances [incl. advance sales] cost €10.00 for children and teenagers under 18 years of age.
Pre-performance lecture (in German): 45 minutes prior to each performance
Kindly supported by Förderkreis der Deutschen Oper Berlin
Philosophical tragedy! Heart-warming comedy! Lyrical drama! Ingenious tomfoolery! Such are the motley conceptions of what this opera should be, as expressed by the characters from the audience who invade the stage in the Prologue to Sergei Prokofiev's opera. And yet THE LOVE FOR THREE ORANGES, after a play by the Venetian Carlo Gozzi, not only incorporates aspects of all of these genres but also combines tragedy with comedy, poetry with the grotesque and fairytale with satire to produce a grandiose piece of theatre that has wowed audiences around the world since its premiere in 1921.

That this story of a lovelorn prince has become the most beloved of Prokofiev's operas is down not only to its quirky and spirited music, however, but also to the interpretive freedom provided by his rich, visual world with its cast of magicians, fairies and card-playing queens. With audiences free to read the work as fanciful fairytale, shrewd political satire or glamorous revue, it is small wonder that Robert Carsen loves this particular opera. The Canadian director will be familiar to Deutsche Oper Berlin audiences from his stagings of Strauss' ARIADNE ON NAXOS and Verdi's MACBETH. THE LOVE FOR THREE ORANGES, performed here unsurprisingly in the French original, is Carsen's first brand new production at a Berlin opera house.